ONE IN SIX NORTH DAKOTANS ARE SEEKING FOOD ASSISTANCE. 
HUNDREDS ARE HOMELESS. 
TOWNSQUARE MEDIA AND CASHWISE FOODS ARE TEAMING UP AGAIN WITH MISSOURI SLOPE AREAWIDE UNITED WAY FOR THE ANNUAL 96 HOURS OF CARING MONDAY, NOVEMBER 7th THROUGH THURSDAY, NOVEMBER 10th. FOR FOUR FULL DAYS TOWNSQUARE MEDIA WILL BE BROADCASTING LIVE AT CASHWISE SOUTH AND NORTH BISMARCK COLLECTING DONATIONS AND NON-PERISHABLE ITEMS FOR LOCAL FOOD PANTRY'S.
LOCAL ORGANIZATIONS NEED YOUR HELP NOW.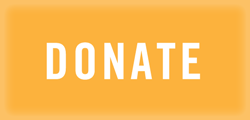 Thank you to the 2022 participating sponsors!
COUNTRY AUTO CLINIC
J & R VACUUM AND SEWING
 CARPET WORLD BISMARCK
 TORGERSON AUTO CENTER
AND YOUR LOCAL BISMARCK MANDAN AMERICAN FAMILY INSURANCE AGENTS